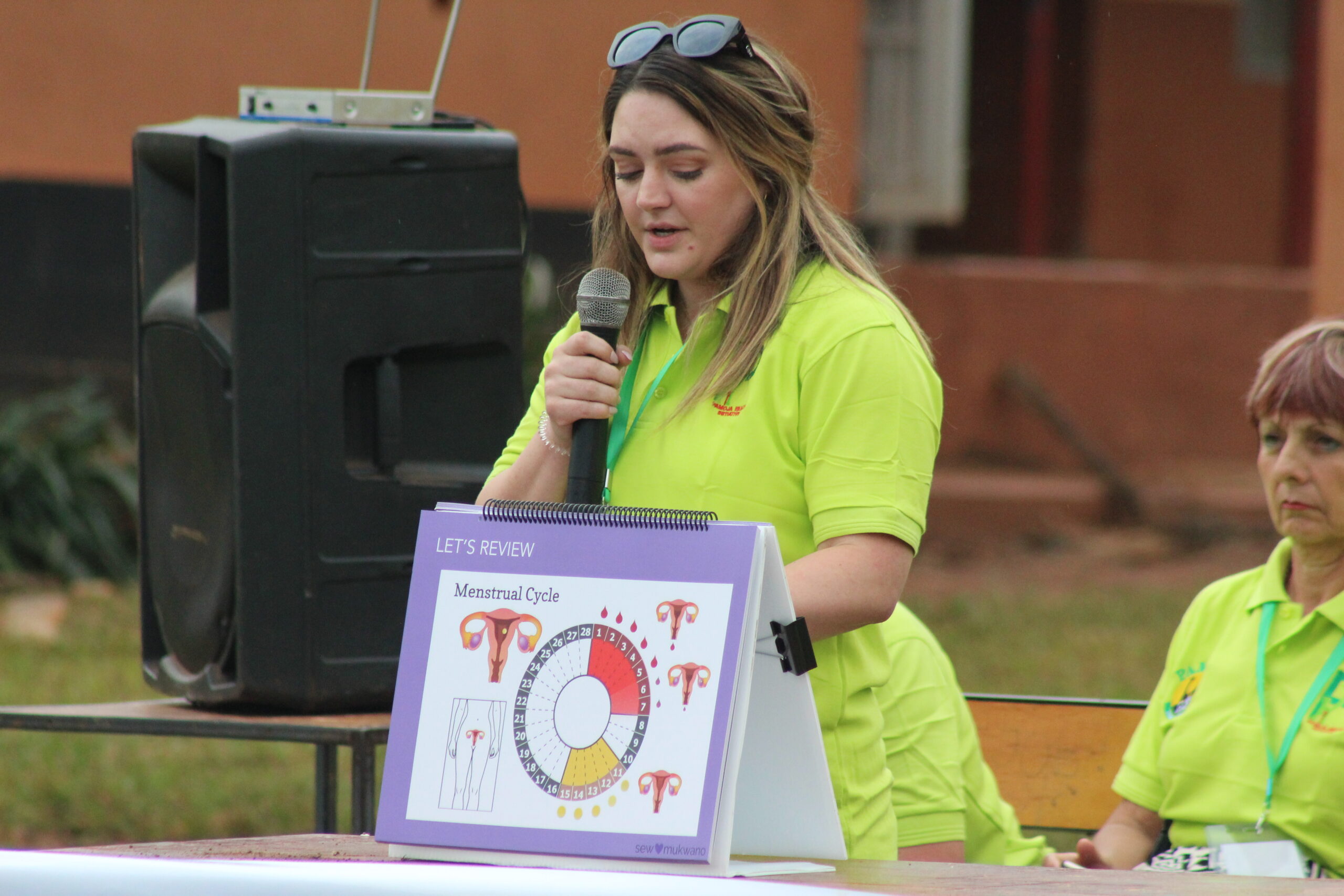 Re-usable sanitary pads
Overview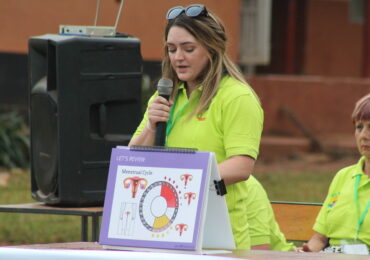 Re-usable sanitary pads are cloth pads that one can use several times. They absorb menstrual blood and the pad may stay for about 4-5 hours depending on one's menstrual flow. After use, one must wash the cloth with soap and water to remove every stain of blood. Afterwards, they can use the same pad when its all clean and dry.
Pamoja Health Initiative aims to help teenage girls make their own reusable sanitary towels. This will enable them to attend school and thus support their well-being.
What are re-usable sanitary pads and how can one use them?
Reusable menstrual pads are pieces of cloth pads that a girl can use several times. Their purpose is to absorb menstrual blood. The pad should stay for about 4-5 hours depending on one's menstrual flow. After use, one must wash the cloth thoroughly and remove every stain of blood. Thereafter, she can hang it out in the sun for disinfection and drying before reuse.
These cloth pads are usually made in several layers that have cotton or hemp, but not plastic. In the first few tries it may seem daunting. However, once you get familiar with them; you will grow to prefer them. You don't have to dispose this pad and buy new ones frequently. The advantage of this is that it saves a lot of money.
Challenges associated with reproductive health among school girls
In many of the schools in Uganda especially those in remote areas, there is little or no sexual education. This means that girls and boys often misunderstand puberty. Additionally, their families often cannot afford sanitary products since they are expensive.
There are scenarios where one pack of sanitary towels costs more than the daily cost of living of these families. This is very unfortunate for the girl child. Due to lack of sanitary towels to provide comfort, many girls are forced to miss school during their period. Besides that challenge, they do not receive proper support at home, in school and within the community. This affects their mental health and self esteem.
Several studies have shown that more than half of girls in various communities miss school at least once each month because of menstruation. Less schooling puts them at risk of early marriage, domestic abuse, increased health problems and locks them in the vicious cycle of poverty.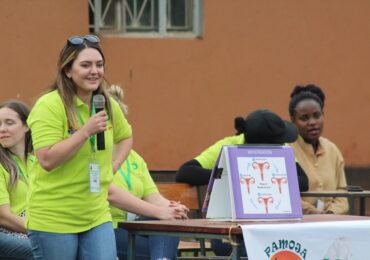 Solutions to challenges associated with reproductive health among school girls
The Pamoja Health Initiative strongly believes that by raising awareness and improving access to affordable, good-quality reusable sanitary pads for girls in schools and communities, young girls can get the education they deserve for a bright future.
We could organize seminars in schools and invite some health workers to talk to the students extensively about puberty and reproductive health. This would bridge the knowledge gap about these issues and thus make the students aware of their rights to proper reproductive health care.
More to that, we could organize training sessions for girls to learn how to make their own re-usable sanitary pads. With the guidance and supervision of these sessions by a skilled tailor and the trainer, the girls can attain tailoring skills and even teach other girls in their communities. These projects would require raw materials such as cotton cloth and a sewing machine/ hand sewing kit and thus it would be necessary to have fundraisers for that cause.
Apart from the training in making sanitary pads, we plan to introduce training sessions in making liquid soap. This soap can be used to ensure proper hygiene such as ensuring that the re-usable sanitary pads are always clean for the next use.
Undoubtedly, these two projects can contribute to delivery of a wholesome package to the young girls/women. This is because they will be equipped with both life skills i.e. in sewing and manufacturing which can help them to earn a living. Besides that, they will attain affordable re-usable sanitary pads.
Objectives of Pamoja Health Initiative in supporting the girl child
We seek to support young girls and women especially those who are in school to ensure that they get the comfort they need to continue with their studies.
We aim at equipping the girl child with skills such as making liquid soap and re-usable sanitary pads to ensure proper menstrual hygiene. The skills are also for creating income generating activities so as to break the vicious cycle of poverty in their families and communities.
One of our objectives is to provide a voice for the girl child and to stop period shame in schools. We shall do this through sensitization about puberty and reproductive health in schools.
We also seek to keep girls in school for as long as possible so as to reduce on the cases of early pregnancies, early marriages, sexual abuse etc. Educated girls make better mothers, wives, leaders and professionals in society.
The necessity of re-usable sanitary pads
There have been some doubts over the years about how safe it is to use re-usable sanitary pads. Health workers have confirmed over the years that they are safe. As long as they are washed with soap and clean water and then dried under the sun/ironing, there is no problem with them.
There are some cases that have inspired our cause. For instance, it has been very difficult to keep girls in schools, especially in places like Karamoja, where they are forced to use leaves, according to UNFPA reports. Worse still, there are usually no rags to use and some of the girls even sit in the sun hoping to dry. These girls are kept there isolated, staying four days and nights in the bush which is extremely dehumanizing.
Conclusion
Pamoja Health Initiative has various objectives in place that aim at supporting the girl child. We believe that for us to have a strong and resourceful future generation, we need to put great efforts in ensuring that the girl child receives the education that they deserve and all the necessary requirements for that to happen.
You can also be apart of this life changing plan by booking for a safari with us, since 5% of our profits go to supporting all the initiative's programs.